Your Wedding story is one you will tell for years to come.
Let your story begin here at our turn of the century Georgian Style Manor House sitting on the Trent River.  Built in 1906, this property is steeped in history and elegance that would make the perfect setting for your timeless wedding.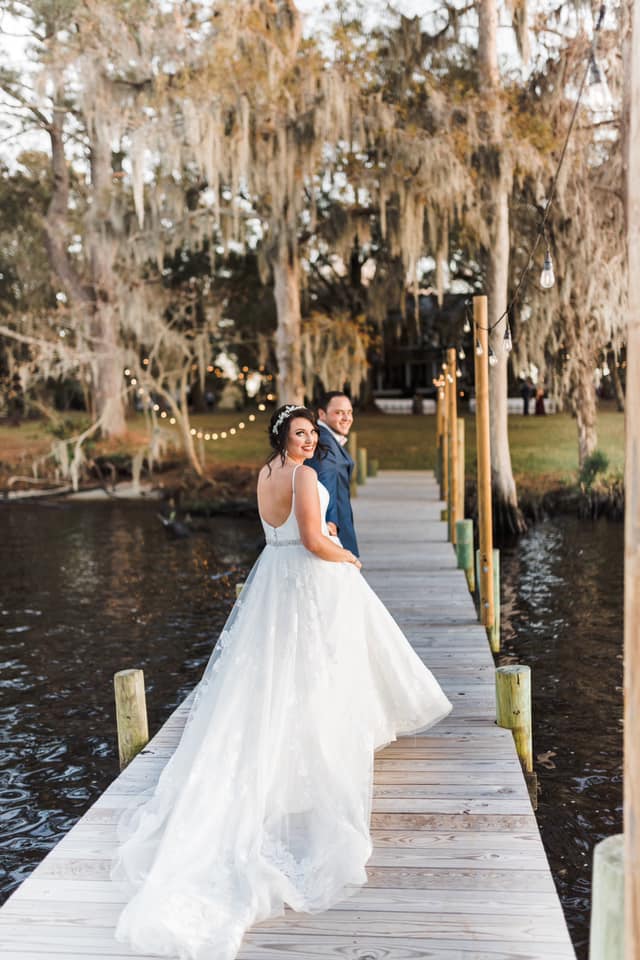 Amelia Grove is a picturesque historic venue nestled on the banks of the Trent River.  There are 15 acres of lovingly maintained grounds rich in history dating back to before the revolutionary war as well as the burial place of Abner Nash, our 2nd Governor of NC and a member of the continental congress.  The poet, Ogden Nash, is his great-great grandson.
Amelia Grove provides a relaxed but elegant atmosphere for both indoor and outdoor wedding ceremonies and receptions.
Outside there are multiple spaces along the river bank or under live oak trees, strung with over 1000 Edison lights, to create a picturesque sunset backdrop for the perfect photo opportunity.
Indoor reception space is also available in an equestrian style barn designed with rustic elegance in mind while not leaving out any of the modern amenities.  Full of character and charm, Amelia Grove has everything you need for a timeless and classic, Southern Garden Wedding.